All Services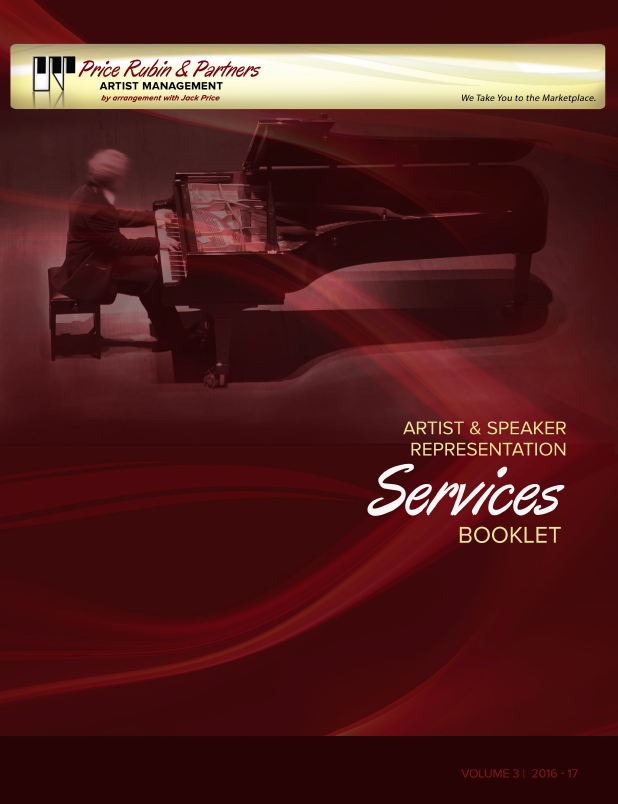 Price Rubin & Partners has been a leader in the Concert Music and Performing Arts Industries since 1984 providing direct marketing services to emerging and highly-deserving classical and jazz artists.
Our roster includes some of the most-accomplished and awarded concert artists performing today. We offer a number of innovative marketing products and services designed to give our clients greater exposure to the marketplace while helping them advance in the industry.
Review a full catalog of services in the booklet provided here.
Price Rubin & Partners also offer a variety of marketing support services for our artist at discounted prices including web design, email marketing, social media management, promotional services and more! Check out out new marketing support division.